Financial Parenting StarterKit
Join today
Financial Parenting StarterKit
Secure your Child's Financial Future
5 Audio Books

Audio Book Bundle

4 Introductory Lessons

Thought by dr. Mara Harvey

Bonuses

For kids & parents
Books Bundle
5 Books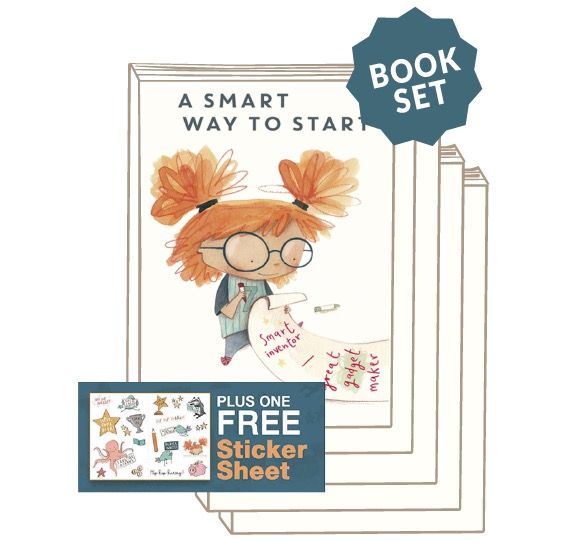 Full set of all 5 books from a Smart Way to Start series
+ free sticker sheet.
What's inside?
A SMART WAY TO START (Book 1) on earning money and equal pay.

A SMART WAY TO SAVE (Book 2) on saving your hard-earned money.

A SMART WAY TO SPEND (Book 3) on how to spend it wisely.

A SMART WAY TO SPEND DIGITAL MONEY (Ebook, Secret Chapter of Book 3) on how to spend digital money with care.

A SMART CHOICE TO MAKE (Book 4) on doing good for the environment with your money choices.

A SMART WAY TO START DOING GOOD (Book 5) on the 17 Sustainable Development Goals.
Online Couirse
4 Habits Online Course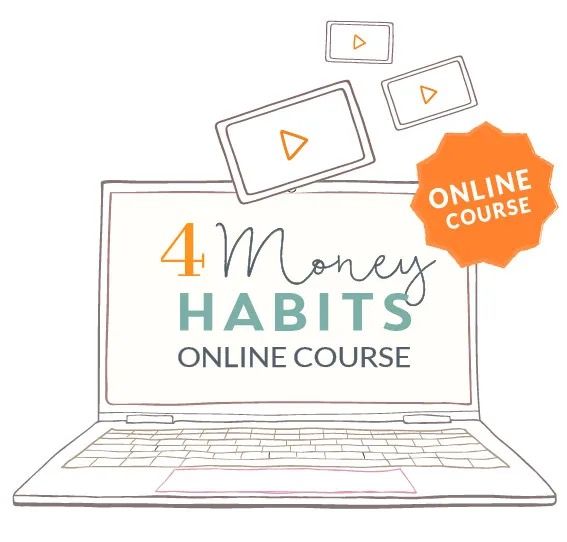 4 MONEY HABITS is an introductory online course that will show you how to kick-off your Financial Parenting so you can start Actively Shaping Your Kids' Financial Future today.
It will take you 5 days, 15 minutes a day to complete.
What's inside?
Teach your Child Smart Earning

Teach your child Smart Saving

Teach your child Smart Spending

Teach your child how to make Smart Money Choices
Bonuses
Actionable Bonuses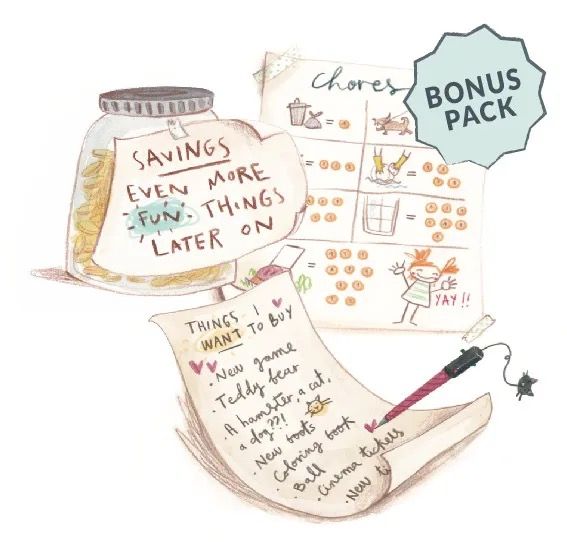 Our Financial Parenting Bonus Pack will give you all essential tools you need to start your Financial Parenting journey.
What's inside?
Money Messages Guide

Money Manifesto

Smart Earning Plan

Smart Saving Plan

Saving Jar Labels + Tracker

Smart Spending Plan

Smart Choices Plan
Dr. Mara Harvey
Masterclass Instructor
& Financial Parenting Coach
& Author of Smart Way to Start
& Author of

Women

and Risk
&
SDG Advocate
About
Hi, I'm Mara, the founder of Financial Parenting World. Economist by background (Dr. Rer. Pol. Summa Cum Laude, Fribourg University, Switzerland), I am a senior leader in Finance, trained at Harvard and IMD. I have over 21 years experience in wealth management, working with billionaire families across Europe, and driving social & digital innovation across the financial industry on a global scale.
My journey in finance led me to focus on my biggest passion: Financial Parenting! I spent years exploring what wealthy parents are most concerned about: how do I teach my child the value of money, and ensure they grow up with good money habits?
Today, I am pioneering new ways to help all parents be their children's best Money Role Models. I hope to see you in my FINANCIAL PARENTING MASTERCLASS: the world's first and only comprehensive financial parenting course on money, ethics and impact, with everything you need to shape your kids' financial future!
Course reviews
"I learned a lot of handy new tips. Refined procedures that I am already doing and enjoyed learning brand new techniques I haven't done before."
JOHN DOE
"This course is a wonderful way to become more confident with procedures that will allow for better standard of care and level of proficiency."
KATE PARKER
Created with